Blend hair extensions with short blunt hair !
Do you have short hair and worry about how to use hair extensions on ? I recommend you to try the clip in hair extensions . Why , you ask ? Because you want your hair extensions to look natural and blend in seamlessly . And the clip in hair extensions are easy and simple to install . So how to blend hair extensions with short hair ?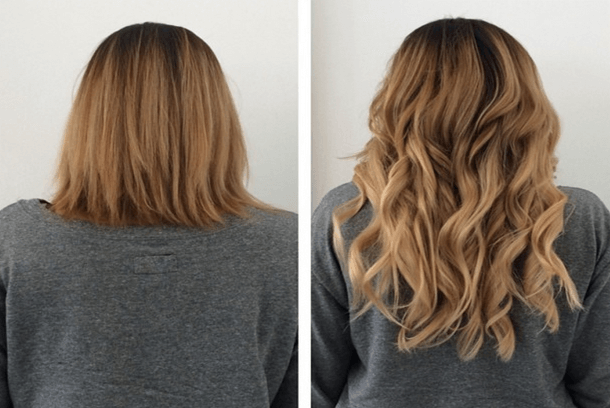 Braid the bottom of the hair

Divide the hair into upper and lower parts , fix the upper part with rubber bands or clips , and then divide the lower part into left and right parts . Weave the two parts of the bottom layer into two braids , and then fix them firmly with clips On the head .
Stacking the weft yarn

first stack it at the bottom weaving place of your hair , and then slowly stack up step by step , until the upper part and the bottom part are separated , put down the fixed hair above and comb it with a comb , At this time , you will find that the upper hair is completely exposed . Don't worry , we just need to stack the wefts again . After the stacking is completed , you will be surprised to find that the situation has changed .
Organize your hair
After the stacking is complete , use a comb to manage it , or use a curling iron to curl it down . This will make your hair better blend with the hair extension and will not be easily found your origin hair by people .