HOW TO WASH HAIR WITH TAPE IN HAIR EXTENSIONS
Portrait of beautiful woman washing her hair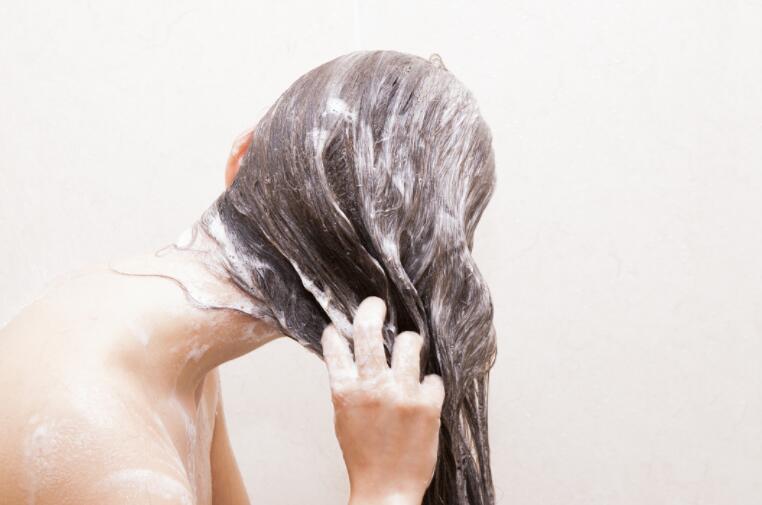 Showering with tape in hair extensions requires additional care. When you apply our hair extensions into your hair, it's important that you walk them through all the necessary maintenance tips. Make sure that they do not wash their hair for at least 2 days after the application, otherwise this will cause slippage.
How to Shower with Tape In Hair Extensions
Make sure that you follow this basic guide for washing hair with tape in hair extensions.
1. Brush Hair Before Getting Into the Shower
It's important to brush your hair with the Wet/Dry Detangling brush 2-3 times a day when you have hair extensions. You should always brush your hair before getting into the shower. This will keep it from tangling up while it's being washed.
2. Make Sure that You Shampoo Correctly
While you are shampooing, make sure that you are using a shampoo that has been specially formulated for the hair extensions. This will make sure that the hair extensions always remain as nice looking as possible. There is also a specific way that you need to shampoo the hair itself. Start at the root and slowly rub the shampoo downward through the hair. You do not need to shampoo all the way to the tips. Do not use a scrubbing or circular motion while shampooing the hair as this will seriously tangle their hair.
3. Use a Conditioner from the Mid-Shaft Down
Whenever you condition the hair, make sure you are not using a "hydrating" conditioner, especially around the adhesive of the tape in hair extensions. They only really need to use a conditioner to moisturize the hair from the mid-shaft down.
4. Carefully Brush and Towel Dry the Hair
When you get out of the shower, carefully brush your hair. Then use a towel to dry your hair. Start at the top of the hair and slowly move down the shaft of the hair to the tips. Do not rub the towel into the hair. This will tangle the hair and damage the hair extensions.
5. Blow It Out
Use Heat, Treat + Shine as a protectant through the hair and then blow the hair out. This will help to make sure that the hair remains protected from the damage that the heat from blow dryers can cause. Use the blow dryer and brush to dry the hair section by section. This will also minimize the damage that blow dryers can cause.