10 Benefits Of Wearing Hair Extensions
Are you considering getting hair extensions, but still undecided? This blog post offers valuable insights and presents 10 compelling reasons why opting for hair extensions can transform your hair like never before.
Human hair extensions can revolutionize your hairstyle by providing thickness, length, and even a pop of color for the new season. With the ability to switch up your look in mere minutes, hair extensions can boost your confidence and elevate your style game. Whether you desire an everyday transformation or a sophisticated look for a special occasion, the right set of hair extensions can meet your needs.
1.Boost Volume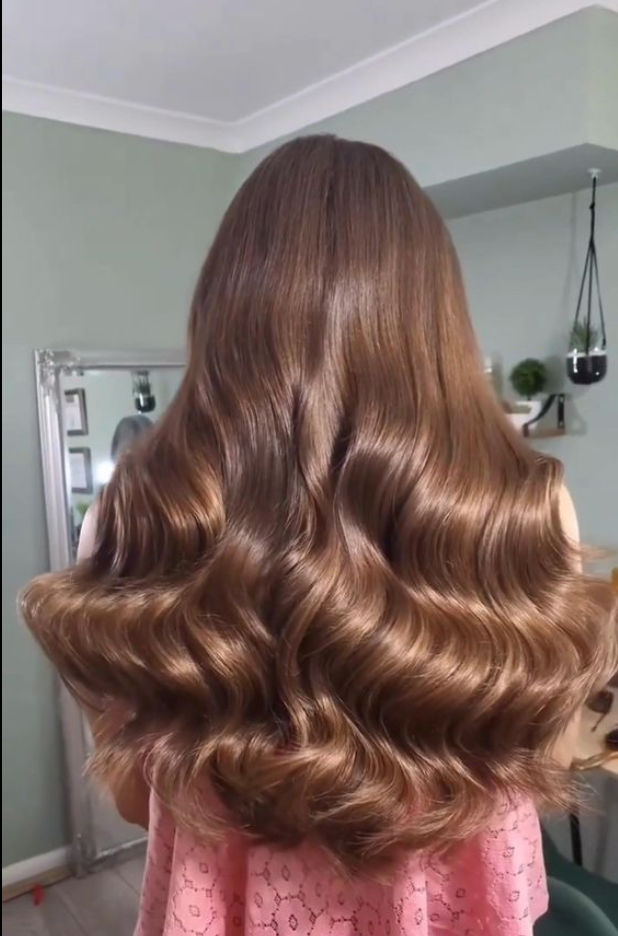 One of the top benefits of hair extensions is that they can boost your hair's volume. Those big, luscious hairstyles you admire on your favorite celebrities are often achieved through the use of hair extensions, and sometimes even a full wig.
Human hair extensions have long been a staple in the worlds of cinema, fashion, and beauty. While they are often used to add length to hair that has been cut too short, they can also be utilized to boost volume and thickness for a glamorous, bouncy look. By adding depth and movement with hair extensions and a professional blowout, you can achieve a celebrity-worthy appearance and feel like a star in no time.
If you have fine hair and enjoy experimenting with new looks, seamless clip-in hair extensions may be the perfect solution. They can be easily applied at home and removed whenever you like, without requiring any particular expertise. With their silicon-lined seams and discreet clips that lay flat against the scalp, seamless extensions offer a quick and easy way to achieve a gorgeous, shiny makeover. market hair extensions are crafted from 100% Remy Royale human hair of the highest quality, ensuring a luxurious accessory that stays soft and manageable while keeping frizz at bay. The double-drawn strands ensure that your ends won't appear thin or empty, allowing you to achieve a stunning transformation.
For those with thin hair, the Remy Royale range offers another great option: Nano Ring hair extensions. These extensions provide a permanent change that blends seamlessly with your natural hair, even in the most challenging updos. Thanks to their ability to move like natural hair, Nano Rings stay virtually invisible, ensuring a flawless and undetectable result.
2. Add Length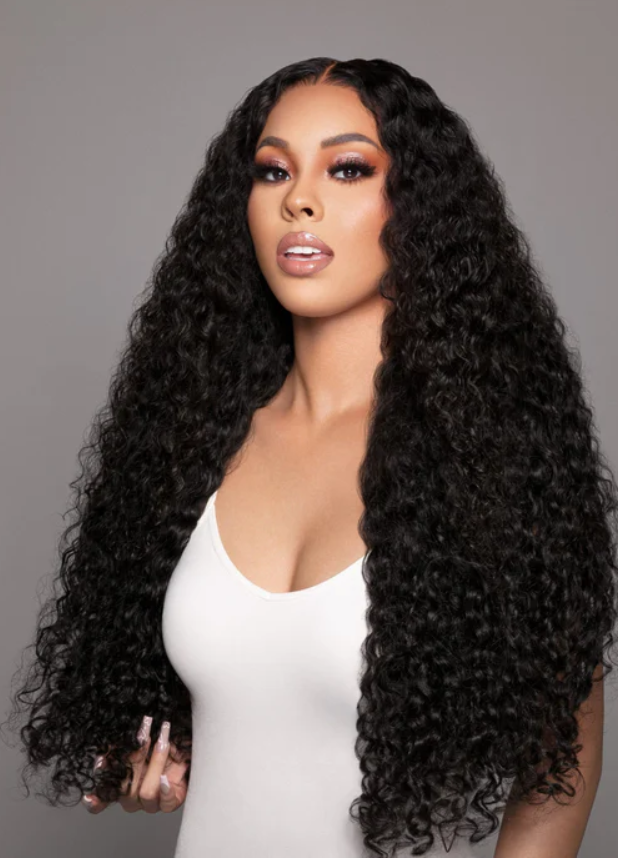 If you're looking to grow your hair out, hair extensions can be a game-changer. While you focus on nurturing your natural tresses and waiting for them to grow longer, the right type of extensions can help you achieve the long and dreamy hairstyles you desire. Celebrities like Millie Bobby Brown seamlessly transition from chin-grazing bobs to waist-length princess hair with ease, and the secret to their transformation? Hair extensions, yet again!
For those who prefer long and flowy hair, tape-in extensions may be the perfect solution. They are quick and easy to apply and deliver incredible results without causing stress to your natural hair. Unlike extensions that rely on glue or keratin, tape-ins are gentle and non-invasive, making them a safe choice for adding length to your tresses. With this type of extension, achieving your desired look has never been easier, and you can expect stunning results.
Alternatively, if you're aiming for a long and luscious updo, wrap-around ponytail extensions may be just what you need. This accessory enables you to achieve the signature hairstyle made famous by celebrities like Kim Kardashian, offering a quick and easy way to get the look you desire.
3. Add Color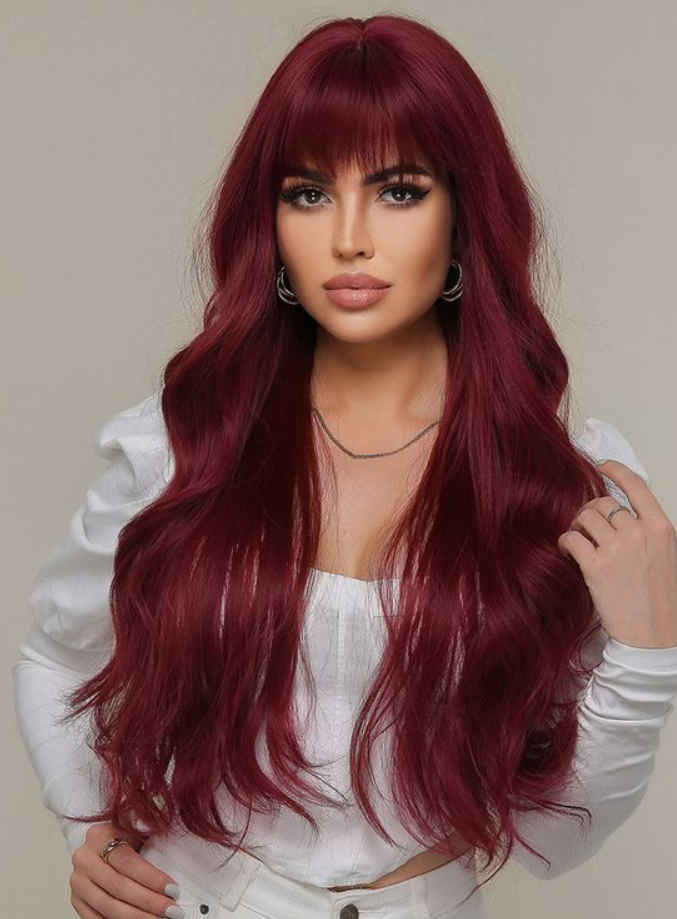 If you're considering adding some color to your hair, why not try mixed-shade hair extensions? Not only can they help you achieve a brand new look, but they also spare you the damage of a bleach job or the hassle of recurrent salon appointments for toner touch-ups. With a variety of options ranging from bold, bright hues like pink or blue to natural shades that add body and movement to your mane, extensions are a versatile way to refresh your look without sacrificing the health of your hair.
For a summer-ready sun-kissed effect without the bleaching and toning, balayage hair extensions are an excellent option. They provide the perfect amount of depth and fullness for stunning blowouts that are sure to turn heads. With a double-weft set, you can achieve unforgettable results that will leave you feeling confident and ready for anything.
4. Cost-Effective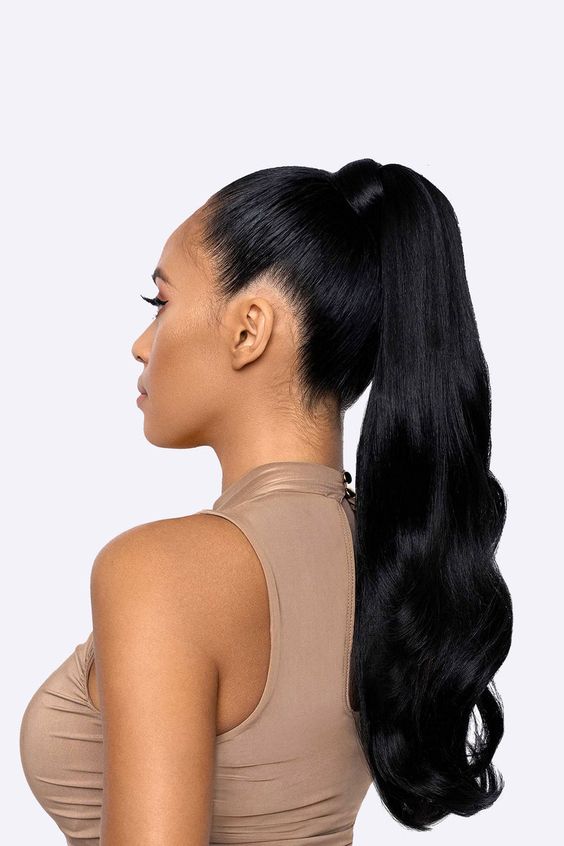 Let's face it, maintaining flawless hair can be expensive, even for those blessed with naturally perfect locks. Between hair tools, products, dye jobs, salon visits, and regular trims, it's a true investment to keep your hair looking glamorous. However, hair extensions can also be a wise investment.
While the initial cost of a set of hair extensions may seem daunting, think of the long-term benefits. Hair extensions that add color and thickness can save you both time and money in the future. You won't have to spend a fortune on expensive reconstructive products to fix damage from excessive bleaching and highlighting, and wearing hair extensions can also give your hair a break from heat damage. So, consider hair extensions as a cost-effective way to achieve the gorgeous hair you've always wanted.
5. Time-Saving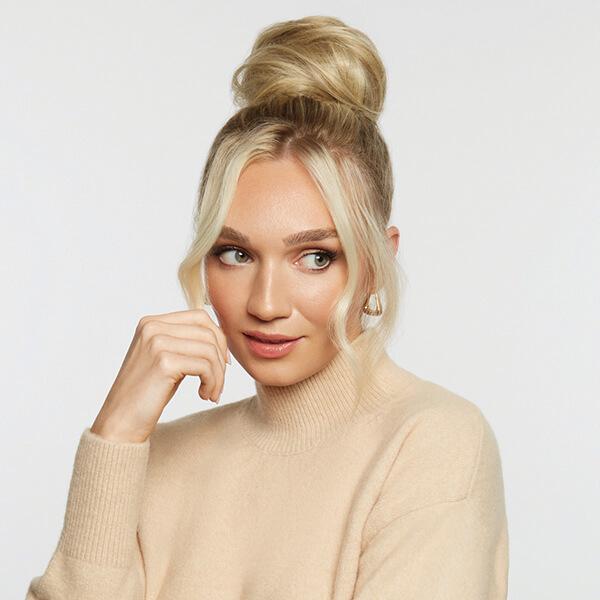 If you're someone who hits the snooze button one too many times, hair extensions can be a real lifesaver.
Imagine forgetting to wash your hair in the morning. Well, with clip-in ponytail hair extensions, you can create a sleek ponytail in less than five minutes. Alternatively, braid your hair, style it in a bubble ponytail or create a fancy top-knot - all with the help of clip-in hair extensions.
Clip-in hair extensions can also be styled into two trendy plaits for a whimsical, romantic look. With so many possibilities, you'll never run out of easy and stylish options, even if you're running late.
6. Effortlessly Glamorous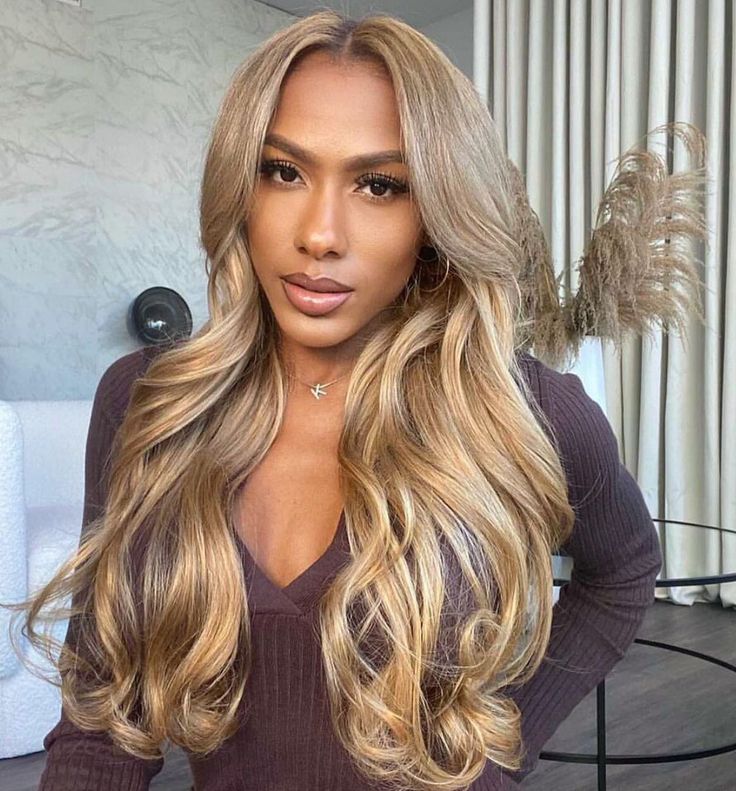 With Remy hair extensions, you can effortlessly enhance your natural hair, giving it an enviable boost. Even if you don't have time to style it in sleek Hollywood waves, your hair will still look naturally better with hair extensions. Moreover, the "lived-in" lazy hairstyle is currently trendy. You can add some texture to your hair with a sea-salt spray for a tousled, effortlessly glamorous bed-head finish. And there you have it – your perfect look!
7. Minimal Maintenance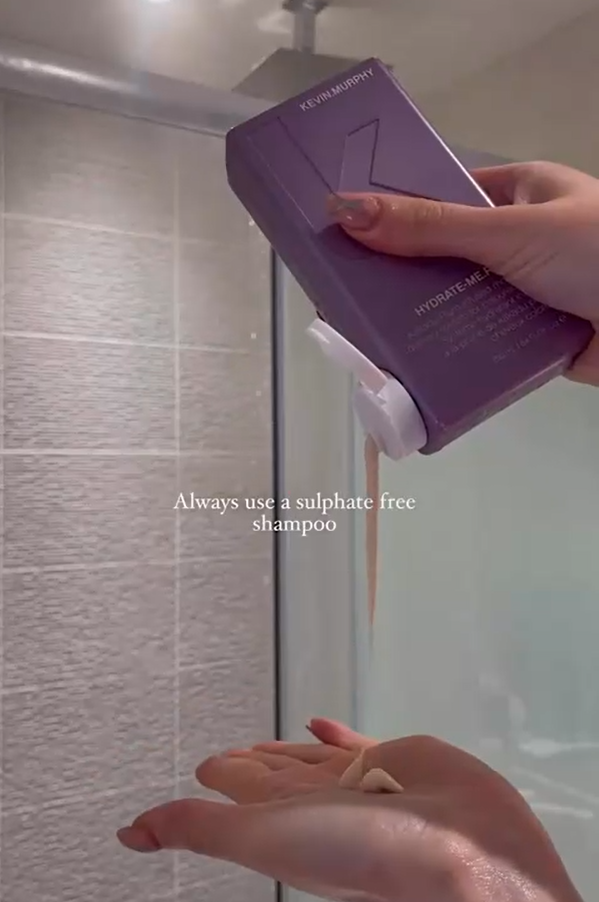 Hair extensions are simple to maintain – it's essential to know how to properly wash and style them, but once you have a hair extensions routine down, they can last for months and become a cost-effective investment. Tape in hair extensions need to be removed after 8-10 weeks, while nano ring hair extensions can be reused for your next appointment if you take good care of them. Learn more about caring for your hair extensions in our blog post "How To Care For Hair Extensions And Keep Them Looking Gorgeous."
8. Versatility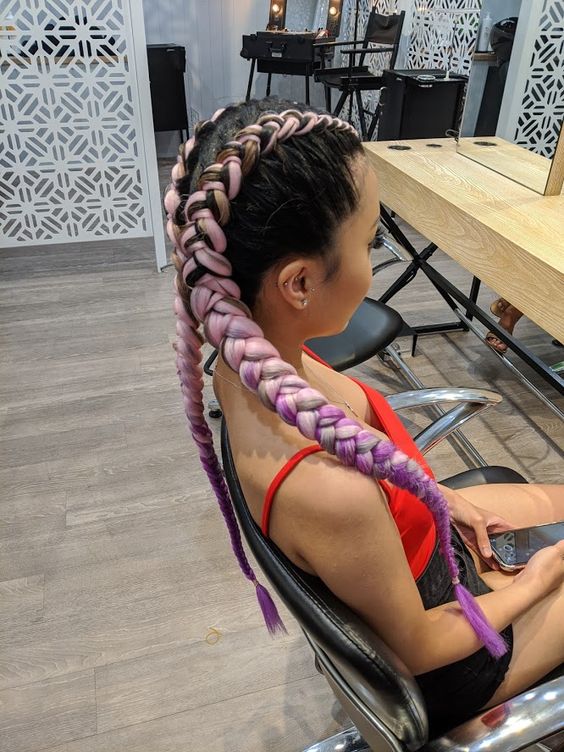 It's common to want to switch up your look every so often, especially with the constant influx of new trends and styles on social media and in the celebrity world. If you're seeking a temporary change, such as experimenting with bangs but hesitant to commit to a haircut, hair extensions can come in handy. Clip in hair extensions allow you to try out different looks and switch between styles whenever you'd like, making it easy to embrace new aesthetics without any long-term commitment.
9. Special Occasions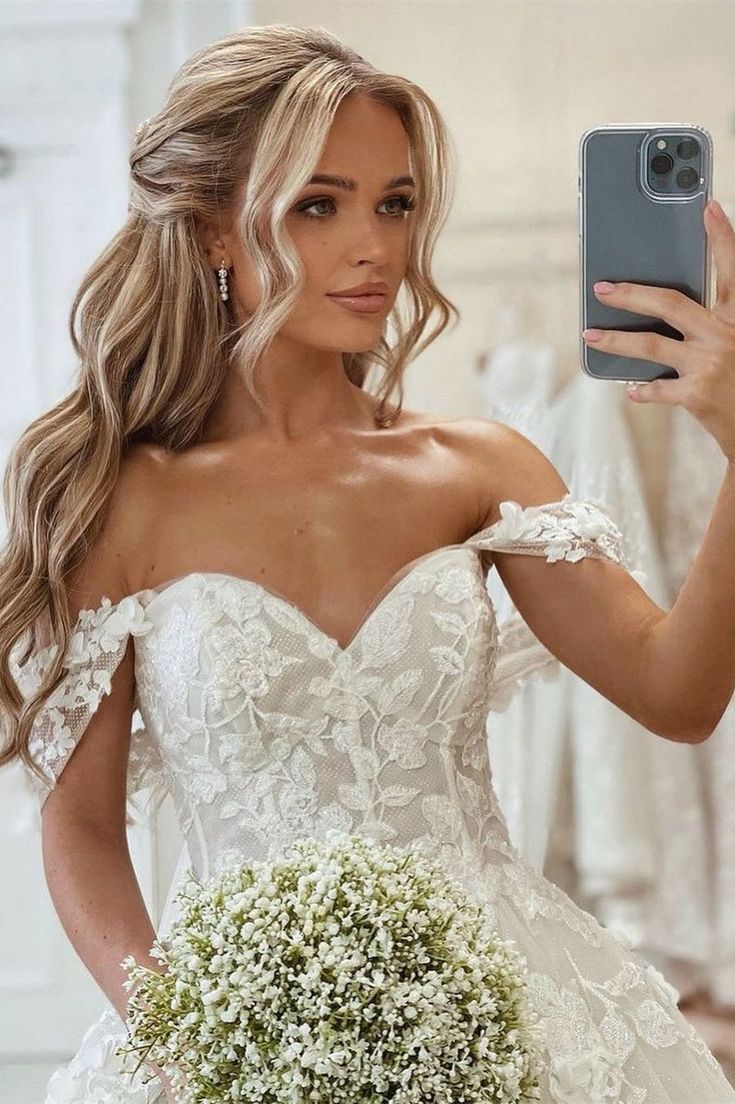 If you're not convinced about getting hair extensions for everyday wear, you may change your mind when it comes to special occasions - such as your wedding day. Bridal hairstyles often incorporate the use of hair extensions, such as Ultra Volume extensions, to create voluminous, textured styles with added hair accessories for that extra wow factor. So, if you're looking to stun your audience at a big event, hair extensions could be the way to go.
10. Correct Mistakes
If you've had a haircut gone wrong and are now desperate to correct it, you might need a little help. While you can take steps to promote healthier, longer hair growth with proper care, there is no magical remedy that will undo the damage caused by a botched haircut. Fortunately, hair extensions can provide a temporary solution by concealing the mistake while your hair grows back. Check out our dedicated blog, Top Tips: How To Fix A Bad Haircut, to learn more about this.
11. Conclusion:
Hair extensions can do so much for your hair, from adding volume and length to trying out new shades and brightening up your look without causing damage from bleach. With all the possibilities, it's no wonder more and more people are turning to hair extensions to transform their hair. If you're ready to start your journey towards glamorous locks, get in touch with us to find the perfect set of hair extensions and to get color-matched to the right shade for you.
We appreciate you taking the time to read our blog! We hope you found this article informative and enjoyable. If you did, please consider sharing it with your friends and following us on our social media platforms to stay updated with the latest trends, tips, guides, and more!