Do Hair Extensions Damage Your Hair?
Do Hair Extensions Damage Your Hair?
Do Hair Extensions Damage Your Natural hair? A question that has been asked all the time and will continue to be asked more in the future. The FACT is, there is no clear-cut way to answer this question, with it comes a whole load of ifs and buts. When used them incorrectly, any product applied to the hair or scalp can be harmful. It is essential to research and sound advice before making such a commitment.
So Which Type Of Hair Extensions Are Least Damaging To Your Hair?
For Temporary Hair Extensions: Clip Ins Are Least Damaging
Clip ins are the most popular option for those looking for instant and temporary hair extensions that cause the least damage to natural hair.
They are perfect for anyone who wants to preserve their own natural hair but like to switch up their look sometimes, or for those who simply wish to grow out their natural hair while still looking glamorous.
The installation is extremely easy to use, just simply clip the clip ins into place and you can easily remove them in a few minutes.
Clip in hair extensions are designed for a long time and improved a lot. It won't damage your hair at all and doesn't pull or tug your natural hair. The extensions are attached with smooth silicone-coated clips, which can protect your scalp and won't scratch your scalp or tangle your roots.
Clip in hair extensions won't add extra weight when you install the hair extensions as it doesn't need the glue or other assistance. So you should select the right weight for your hair to avoid any unnecessary damage. Too much weight to your hair as that will result in the extensions pulling down your natural hair.
Please pay attention that you must place the clips horizontally from one use of the head to the other, making sure they're clipped in firmly with no chance of pulling or tugging your hair. Ensure that they feel safe and comfortable as correction application is the key to ensuring the extensions and clip in have a natural-looking blend, as well as keeping the hair healthy without causing any unnecessary stress. If you already suffer from brittle hair or hair loss for medical reasons, consult your doctor before buying your clip in hair extensions.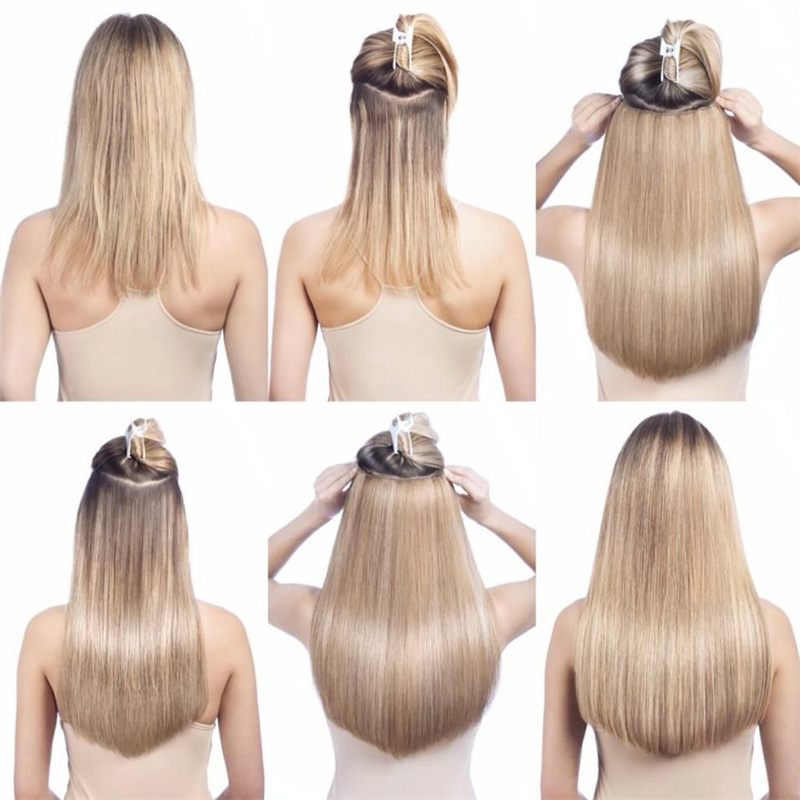 For Permanent Hair Extensions: Tape Ins Are Least Damaging
While clip ins extensions are so far the least damaging type of hair extensions, this is because they aren't installed permanently. Tape in extensions offer a more natural look and a more seamless blend, as do micro loop extensions.
The installation of tape in hair extensions is not hard as well.Tape in hair extensions come with adhesive with double-sided tape that holds the extensions together and attaches the extensions to your hair.
With any of our hair extensions, you should not experience unusual hair loss. So many people think that glue will do harm to your natural hair, it is not fair. Our tape in extensions come with a special adhesive designed to be kind to your hair and easy to remove without causing any damage to your hair or scalp. Please make them always lay flat on your hair, allowing the extensions to blend them easily with your natural hair.
Also, tape in extensions don't affect hair growth in any way at all. We always encourage our customers to get their hair extensions fitted in by a professional hairstylist as incorrect installation will cause damage to your actual hair. Use of incorrect removal glue may also cause many problems such as the loss of your natural hair. So, it is very important to ensure that you use a good quality tape remover. If you look after your extensions and get them fitted and removed properly, tape in extensions won't damage your hair or cause any problem to your natural hair. Please read the instructions when washing or sleeping in your hair extensions to increase their time of duration.
Tape in extensions won't cause you any problems if you do things properly. Getting them applied professionally, removed carefully and cared for well, it is absolutely safe.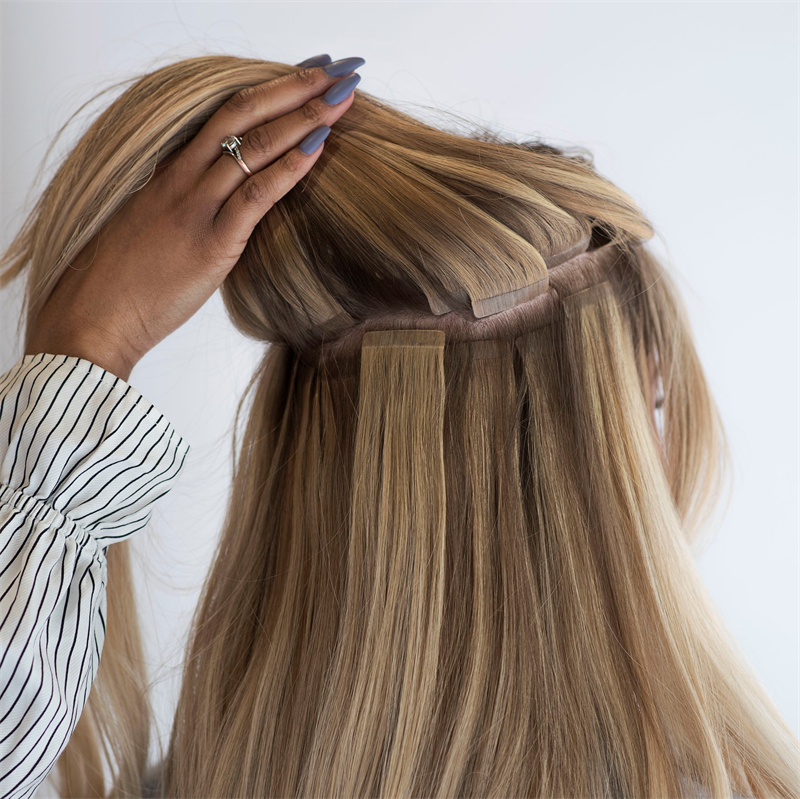 Thank you for your reading and hope that you will use the hair extensions to make your hair glamorous.