Hair Extension VS Hair Transplantation
What Are Hair Extensions?
Hair extensions exist to make the hair longer or to fill in where someone is experiencing hair loss. There are several popular methods for applying hair extensions. The main methods are fusion hair extensions, which involves fusing individual strands into your natural hair using heat, tape-in hair extensions that is just as it sounds—sections of hair are attached to your natural hair using double-sided tape, and weave (sew-in) hair extensions that involves braiding your natural hair and then using thread to sew wefts of hair into the braids.
What

I

s

H

air

T

ransplantation?
Hair transplant is the surgical restoration of lost hair. Since its inception by Japanese surgeons in the1930s, this technology has evolved significantly to the present day, surgery which provides your natural hair with no complications. Hair transplantation procedure is the name given to a procedure where hair from one part of the body is harvested and transplanted to another part of the body. The implanted roots grow into adult hair within 6-12 months.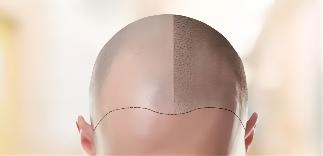 The Difference Between

Hair Extensions

And H

air

T

ransplantation