What is 6D hair extensions?
Question: How long do 6D hair extensions last ?
Answer : The use of 6D hair extension can generally be used for 6-8 months, if well taken care of, it can even be used for one year. This is very friendly for customers who do not want to change hair extension frequently, because frequent installation and removal of hair extension are very troublesome, and increase the chance of hair damage and fall.
1.What is 6D hair extensions system ?
This is 6d hair extension system. 6D hair extensions system change the normal process of hair installation, which is very simple, efficient and safe to use. In this way, people don't need to install the hair extensions by hand, which can save a lot of time, people who once used it will love it. The method of using 6D hair extension is very popular due to its fast installation speed, strong durability and quick removal process, making it an ideal choice for those who want to permanently solve the problem of hair extension, if the 6D extension can be properly taken care, it can last up to a year.
6D hair extensions system is consist of 4 item: install machine, plastic comb with 10 metal tube on it, removal pliers, and 6d cuticle hair.
There are many advantages of 6d hair extensions. It is very easy to operate, only takes 20 minutes to install the extensions full head, it is very safe, no tapes, no glue, no chemical and no clips. It's also very fast to remove the extension when using this system. 6d hair is make of cuticle hair, which is the highest quality hair. So, 6d hair extensions can last a long time around 6 months, which is much longer than other hair extensions.
2.What is 6D hair extensions?
Most 6D hair extensions are pre-bonded, so you don't have to deal with hair extension yourself, which means you only need to focus on installing the hair, which is very efficient. Since this method provides a more durable installation method, we strongly recommend using 100% human hair instead of artificial hair. To get the full head effect, you may need about 4 packs, the quantity is about 200 strands, to complete the full head installation effect.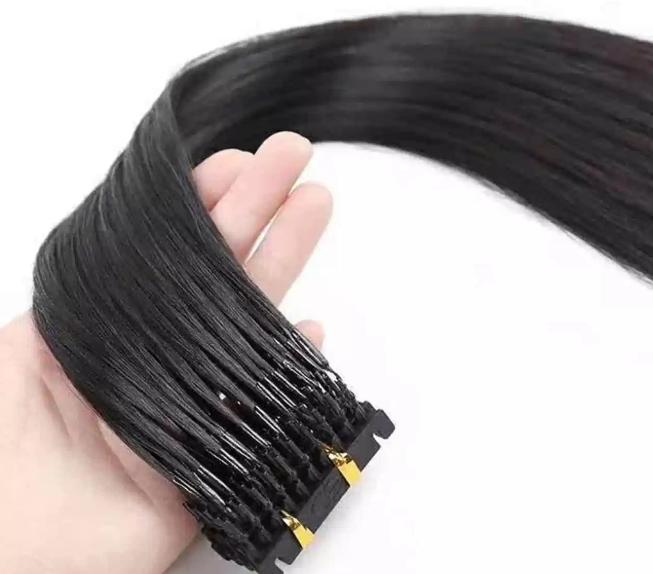 3.How to apply 6D hair extensions ?
● Leave a small layer on top of the head for coverage.
● Take a small section of hair, not too far and hold it not too far away from the scalp (width: 125px and thickness: 0.5 to 25px).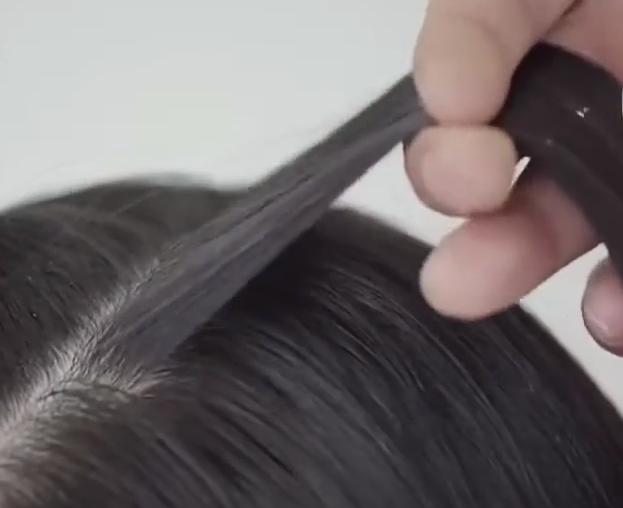 ● Toggle the button to open the section where there is a 'slot'. Open the card slot and insert the hair extensions. Place the extensions piece on the hair gun and place your small section of natural hair between fun. Place hair evenly on the slot then as close to the scalp as you can and press and hold. Slowly pull out the plastic card after clamping then put the plastic in the upper part of the machine and hold it tightly.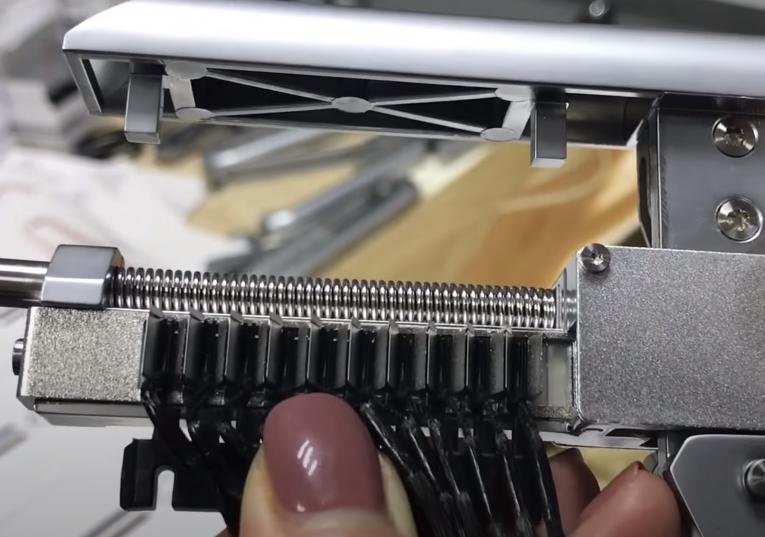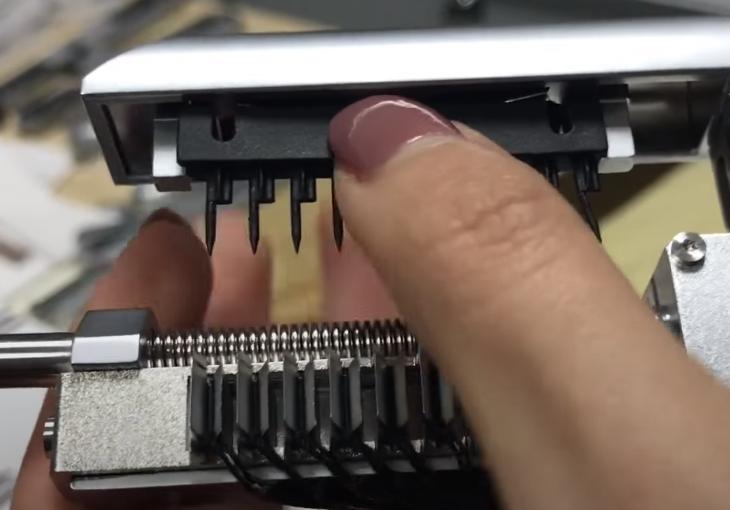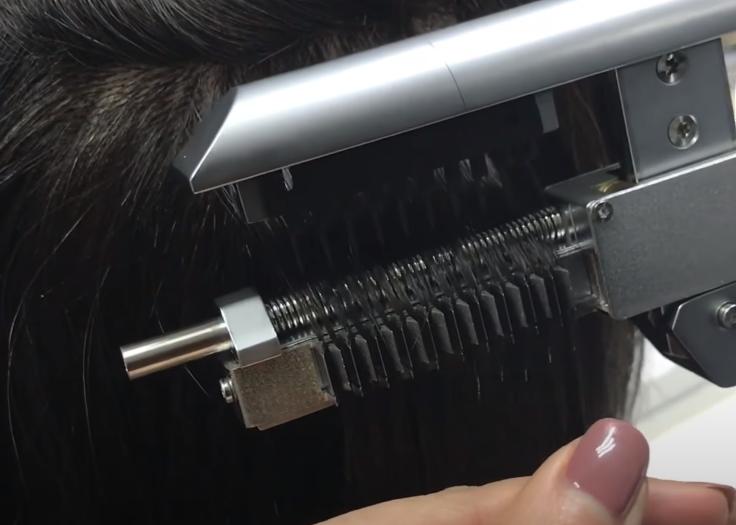 ● The most important step of the process – the clamps will break the plastic, making it easy for you to remove it and leaves an invisible, seamless blend.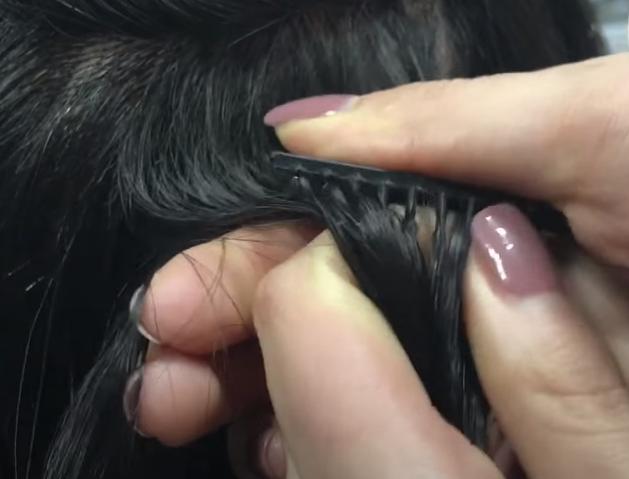 4.How to remove the 6D hair extensions ?
● The 6d hair extension tool comes with a detaching pliers, which is designed to easily remove the glue on the natural hair. Therefore, by pressing and breaking the glue with the detaching pliers, the hair extension only needs to be slipped off. This solution aims to break the bond between adhesives.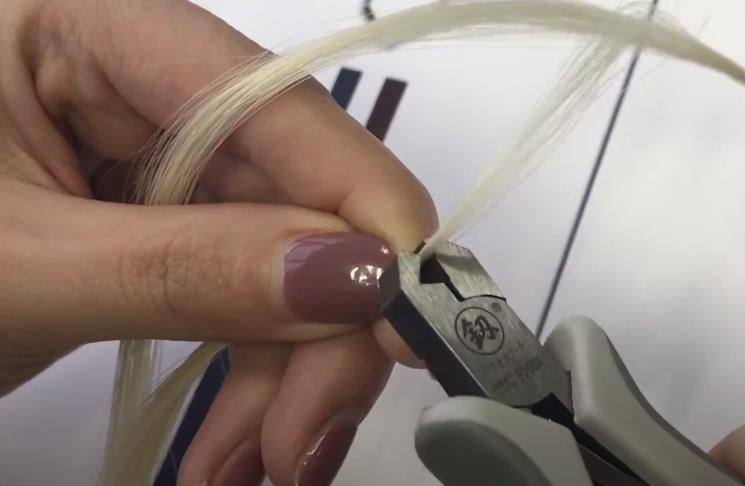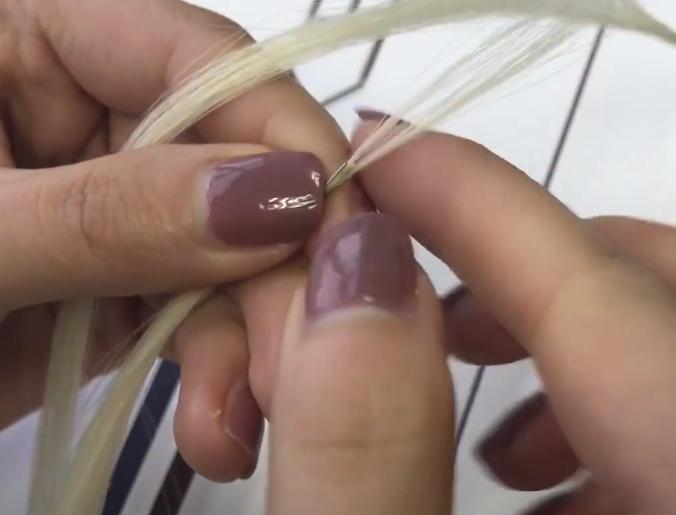 5.The advantages of 6D hair extensions
● High-quality:By using 100% human hair extensions, your customers will not only like the entire installation process, but also their new appearance. After application, these hair extensions blend seamlessly with the rest of your hair without being noticed at all. All hair extensions are 100% real human hair, and the application can be completed within a few minutes through the 6D hair extension tool. No glue, no power consumption, time and money saving. For customers, it is easy to comb and maintain, and has a long service life without frequent hair replacement.
● Advanced technology: The hair extension system uses environmentally friendly materials that are both healthy and anti-allergic. There is no pain during the entire installation process, and the hair is easy to comb, manage and clean. The elbow pliers are easy to use, and the tool is comfortable to use during the entire construction process when it is lifted. This professional hair extension machine is very suitable for all types of hair extension systems, so the compatibility is very high.
● Improve efficiency: The 6D hair extension tool allows you to complete the entire treatment process in 20 minutes, instead of spending multiple hours on a single client! With a special hair extension bracket, the 6D tool allows you to add 10 hair extensions at a time, saving you and your customers time. This also means that you can serve more customers in the same amount of time and greatly improve the effect of hair extensions.
6.How to care/maintain 6D hair extensions ?
Since 6d hair is made of 100% real human hair, it needs to be maintained like your own hair.
●When washing your hair, because hair extension and natural hair are washed at the same time, remember to keep it soft, otherwise it will damage the hair extension and cause the hair extension to become loose.
● Washing your hair every day is not good for hair extension, especially when you use it for the first time, it is best to wash it every 3 days. Use sulfate-free shampoos and conditioners on your hair because sulfates can cause split ends and make your hair dry or frizzy over time.
● Use conditioner to restore shine to your hair and make sure to use conditioner from start to finish. If you have braids or curly extensions, you should use leave-in conditioner on them during the day.
● After washing your hair, the best way is to dry it with a towel and then let it air dry. Please make sure that your hair is dry before going to bed to avoid tangling, which can cause damage to the hair.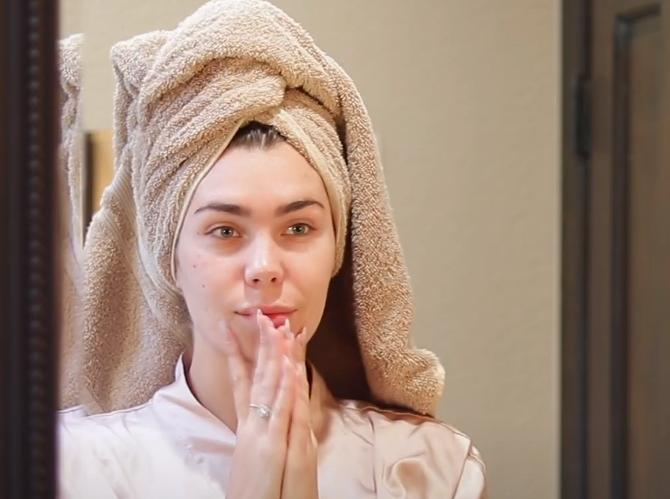 Check our 6D Hair Extensions >>