You Need To Know About Secret Hair Extensions
◆What is the secret hair extensions?
The secret hair extension is also called as flip in hair extension, invisible hair extension and halo hair extension. The appearance of the secret extensions is a single weft of hair with a halo of wire that fits snugly on scalp.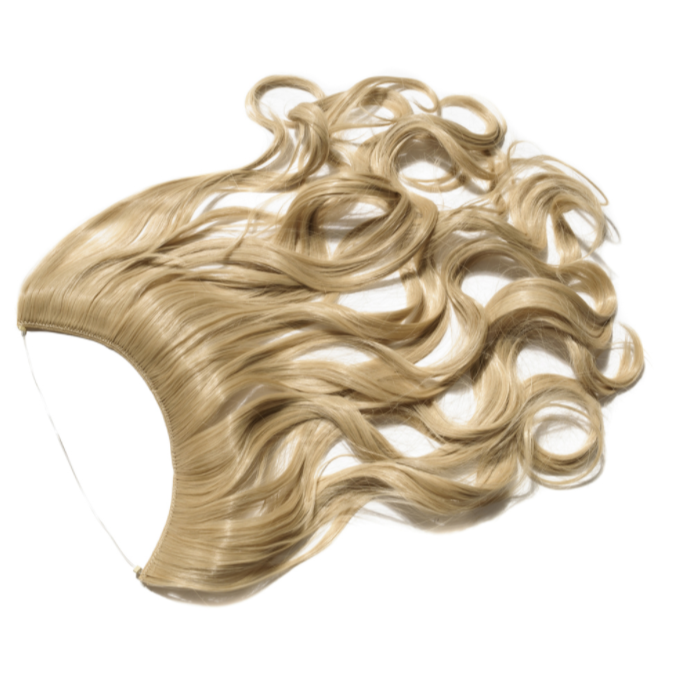 ◆What the benefit of secret hair extension?
The secret hair extensions are one of the types of hair extensions, They can add the length and volume of your hair, and they can be well hidden in your hair, not easy to be found. better than using clip to hide. You can have what looks like a full head of prepare blonde hair extensions without the time requirements for salon application. It's very easy to apply it that you can don it by yourself at home. No clip, More soft.
◆How to apply the secret hair extensions?

Use a comb to comb the extension and your own hair, and make sure your hair and extension are not knotted.
Divide the hair into upper and lower layers and separate the area to be covered by extension. You can use clips or tie to fix the upper part. (This step can also be omitted).
Install the extension, place the extension on the draped hair, adjust the position of the clean wire, the hair piece should sit comfortably above the ears and below the occiput bone.
Put down your hair, use the tail of the comb to pick out some hair around the clean wire and cover it to hide it better.
(Please refer the picture below)